Awesome photo booth experience!!! Great people!!
Very professional and fun experience at my daughter's friend's birthday. Would highly recommend for any special event!
We loved having Carolina photo fun at our wedding! It was so much fun looking back at the memories and seeing Our Guest having a blast! Thank you guys so much!
Thank YOU!!! We had such a great day and the photo booth was a hit!!!
Last night was awesome and I'm so happy you guys were apart of the fun! Thanks for being an amazing vendor. Til next time!
Thank you so much for a great time! The youth group really enjoyed the photo booth. You will definitely hear from us again soon.
Thank You soo much!!! The photo booth was awesome!!! Everyone had so much fun! :) It was so nice to see the guests enjoying themselves and having a nice keepsake of the event.
Got to experience my first photo booth session at my nieces surprise birthday party. Everyone had a blast and made a lot of memories.
So you think you might want to have a photo booth at your wedding or event but you are not sure which one is the right choice for you. That is totally understandable! We are very confident that when you see our photo booth and what we can do for you that you will want to hire us. Here are just a few reasons why we think you'll love a Carolina Photo Fun Photo Booth rental:
WE BRING FUN
It's in our name! When you rent our photo booth you are guaranteeing that your guests will have a great time! There is something about a photo booth that brings out joy and laughter in even the most introverted of people. Not everyone will want to dance or is good at socializing. Break out the photo booth, funny props, and colorful backdrops and watch what happens to even the shyest of people. When in the photo booth it is amazing how funny, creative, whimsical, or just downright silly they can be. They can get into groups and strike a pose, or just hold someone special to them very close for a more intimate moment. Simply put you are helping them loosen up and make memories for both you and them.
WE BRING CLASS
Our photo booth is the definition of classy! The Vanity Style Magic Mirror photo booth that we offer is a professionally built photo booth that utilizes only the highest end components. We use a high-quality professional Canon DLSR camera along with a high speed, high-quality photo printer that is unmatched in photo quality by lower end Ipad and tablet-based photo booths. The six foot tall Vanity Mirror photobooth brings a sense of class just in its appearance as well. Our photobooth attendants are there to help your guests have the time of their lives but also keep the area clean and classy for your event.
WE MAKE MEMORIES
A photo booth rental is a great way to make and share lasting memories of the fun you and your guests had. With our social media sharing, prints, and online gallery, the possibilities for sharing your memory with the world—and revisiting it with a smile on your face time and again—are nearly limitless. And the same goes for every guest who visits the photo booth! The event might not last forever, but your fond memories of the fun times you had will.
WE CUSTOMIZE FOR YOUR EVENT
This is your event and it should be the way you want it! Whether you've hired us for your wedding, your corporate event, prom, or that special birthday, we can tailor your experience to your needs. We have plenty of beautiful backdrops to choose from, or we can even make a custom one to match the theme colors of your event, or your brand colors. We can even provide custom props, templates, and more, so you can stand out from the crowd.
WE MAKE IT EASY
Renting a Photo Booth should not be a headache! You have a lot of more important things on your mind to accomplish for your event. You should be able to trust that the photo booth part of your event will just work! From providing a knowledgable booth attendant to having fun props, we go to great lengths to make the experience effortless and simple for you. That way, when you rent a photo booth through us, you can rest easy knowing that it's not going to be just one more thing you need to worry about—we organize everything so that you can focus on the rest of your event with one less issue on your mind!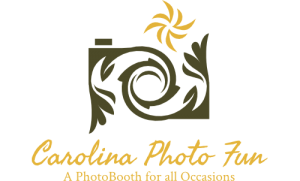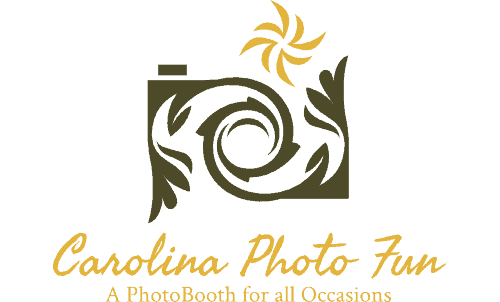 Where we provide Photo Booth Services
We are centrally located in Salisbury, North Carolina and service a 50 mile radius at absolutely no additional charge. NC cities such as Charlotte, Winston Salem, High Point,  Albemarle, Statesville, Concord, Kannapolis, Harrisburg, Huntersville, Mooresville, Hickory, and everywhere in between are all within our covered service area.